Welcome To My Vision Interiors -A Complete Space Design Studio
Interior design is used to describe a group of related projects that are involved in making any interior space into an effective setting for whatever range of human activities is to fit in. In interior spaces, we need proper and proportionate accommodation. Interior design, therefore, attempts to make indoor spaces as satisfactory, useful, pleasant and generally supportive, comfortable, beautiful for success to be realized. Elements are like furniture, lighting color and art must be dealt with carefully.
My Vision specialized in Modern, Classic Design with a global influence but with an individual touch of preference. My Vision Known for Luxury & High-End interior designers in Hyderabad, whether designing residential or commercial spaces, My Vision has built a reputation for achieving highly individual results. My Vision crafts visual designer would be glad to render you expert advice and supervision.
We will guide you in placing your Ideas and in selecting color schemes for the interior space. We have to put all these basic elements together to decorate and achieve aesthetic properties.
Since vision is the primary sense through which the design and the ideas behind it will reach an audience, a basic design must be concerned with the field called visual perception, which my vision believes. This area of study is both scientific and artistic ASPECT NURTURED BY OUR TEAM IN MY VISION.
My vision raised the quality to an imperial level, where Regulation would raise the expertise skill level of Interior Designers strengthening the quality, safety, and ethical Interior. We maintain an extensive discussion and contact with the client throughout the designing process. Other responsibilities we cater include making a budget or a rough estimate and settling final sales agreement.
Best Interior designers in Hyderabad
My vision believes in The creation of an elegant interior space is an exercise in creativity that reflects the designer's exceptional taste and style which may include turning an ordinary print or poster into an extraordinary piece of art by having it professionally framed. This can make an inexpensive print look sophisticated by the use of elaborate frames.
WE DELIBERATELY CATER TO THE VARIFIED NEEDS, REQUIREMENTS, PREFERENCES, DREAMS OF INDIVIDUALS. A ROOM THUS TURNS TO A PERSONALISED PIECE OF MIND WHICH PEOPLE COVETS ABOUT.
My Vision is a solution to some of the questions and dreams you foster in mind. We are replicating your dreams in simplistic forms and the dynamic way. We provide you a pathway and direction to the various such ideas which you have thought of. Our expertise Interior Designers in Hyderabad include usage of various local imagery to represent your needs in glazing film artwork panels.
MY VISION BELIEVES IN MAKING A `HOME' AND NOT A HOUSE. LET US MAKE THE NOOK AND CORNER OF OUR HOME THE MOST UNIQUE, BECAUSE WE BELIEVE IN MAKING A BETTER LIFE, A HAPPY FAMILY.
WHAT IS THE FOUNDATION BEHIND LAYING MY VISION ?
THE PRIMITIVE objective OF MYVISION is like a punch line that gives us the vision to know the strengths, experiences, qualities, and skills of a person and gives a clear picture of the credibility. It is not a false promise conferred but a helping hand to render help in order to make a better home. We maintain an extensive discussion and contact with the client throughout the designing process. Other responsibilities we cater include making of a budget or a rough estimate and settling final sales agreement.
My vision is very good at communicational and interpersonal skills, the good hands-on computer including Auto CAD, 3ds Max, V Ray Lighting AND OTHER REQUIRED PROGRAMMING DESIGNING TOOLS. WE SET AIM AND FUTURE BASED OBJECTIVE SINCERELY FOR Acclaimed platform TO ACHIEVE RECOGNITION AND REPUTATION.
My Vision is a professional solution to your needs. Our Best Interior designers in Hyderabad deliver innovative solutions by combining technical skill and experience with an understanding of our clients' objectives and aspirations. My Vision Interior Designers' scope included developing the project brief, space planning, contract documentation and contract administration, including coordinating with the base-building contractors during construction to ensure building services were installed as project-specific within your budget.
We are searching for a good Interior designer in Hyderabad for my New Duplex House in Begumpet. I liked the way they work and the response was given to me. Their professional and friendly approach was very helpful for me to clear all the doubts before starting out my interiors project. All work was done on time. I really appreciate the quality of material used in each and every part of the work.
Rating 

  (4.0)
Name: Kantha Rao
Recently have completed my 2 Bhk apartment in Kukatpally, I approached them for simple wardrobe designs in bedrooms and modular kitchen for my new flat. Their pricing was very reasonable and the brands they use for the price they quote is highly satisfactory. The overall process and the end result was very good.  
Rating 

  (4.0)  
Name: Srikanth
I liked the way My Vision worked and executed the project. They have well-experienced designers and execution team who supported us. They updated information on the project progress and also coordination between the team. Not a single instance starting from Blueprint, Design, Execution and now service with Documentation is the key. Special thanks to the carpenter who executed the complete project successfully and to my satisfaction. We would recommend My Vision interiors as a Best Interior Designers in Hyderabad.
 Rating  

   (5.0)
Name: Murali Krishna
The Team of My Vision interiors worked very closely with my family to understand our choice and needs patiently. I am very happy and satisfied with the work they have done. They have very competitive and reasonable pricing, the quality of work and finishing is excellent. Their planning is very good, also it was within our budget. They suggest the best material and things in our Budget.
Rating  

    (4.0)
Name: Archana

 On-time
  We strictly adhere to the timings assigned to us. You set the time and we'll stay committed to it!

Standard Pricing
You don't have to break the bank to get your problem fixed. Our services are aptly priced without hidden costs!

Efficient Ergonomics
We have accredited equipment and committed experts to see the work through with ease

Certified Architects
All our professionals are certified and excel in their respective fields. They are dedicated and know their jobs well
ABOUT US
____________________________________________________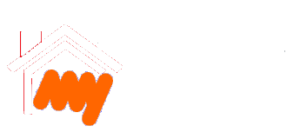 My Vision Interiors is a professionally managed company which is in the field of Interior Designs. We are one of the leading interior designing & Execution firms in Hyderabad and. We have a team of experienced interior designers, Workers who are well conversant in carrying out all types of interiors like dining room designs, kitchen, bathroom, bedroom, Kids room, dressing room, pooja room, false ceiling and flooring, living rooms, plumber, TV units, terrace and so on… and service related works. Using our knowledge and expertise, we thoroughly evaluate every property, discuss the client preferred design ideas, and then we start the interiors work.We are expert in all kinds of woodwork, lighting, and decor etc…
FACEBOOK
_________________________________________
ADDRESS
_________________________________________________ Address:  N Mobile:  

 E-Mail: [email protected]
Timings:   10AM  TO  6PM (MON – SUN)